Christmas time is so festive. I love all the decorations, especially things that are bright red and green. That's why we made Christmas slime today. It was so much fun to make the bright colors with this fluffy Christmas slime. We used shaving cream, foaming hand wash, and lotion to help make this slime extra fluffy. Be sure to check out our other different slime recipes, too!

Christmas Slime
INGREDIENTS:
Instructions:
In a bowl, measure out 1 cup white glue.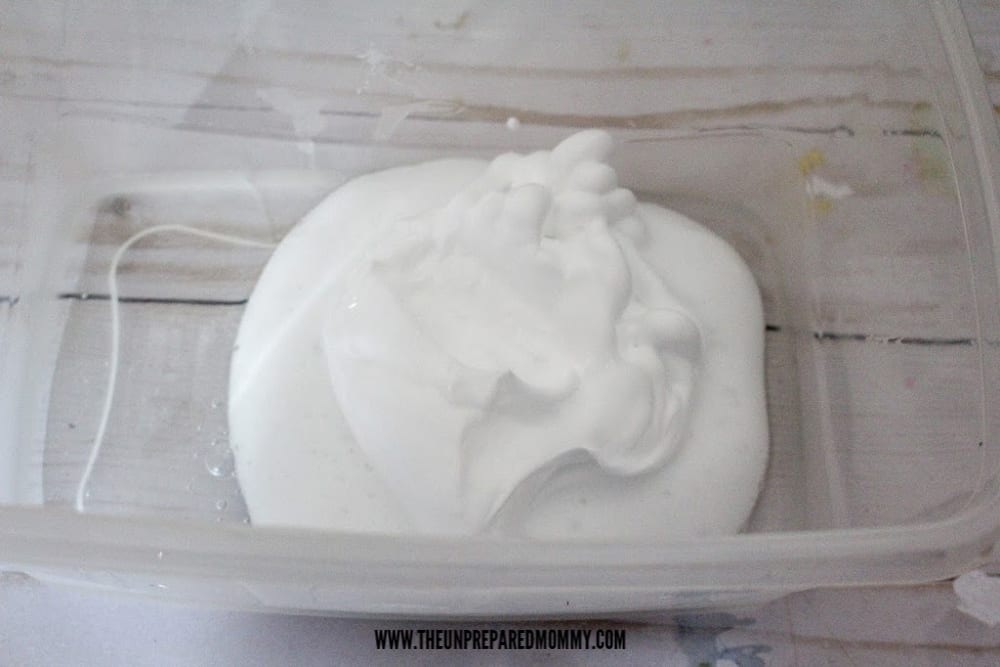 Add 1 cup shaving cream.  Shaving cream is a little funky to measure so a little extra won't hurt it! 🙂
Mix together and add 1 cup of foaming hand wash.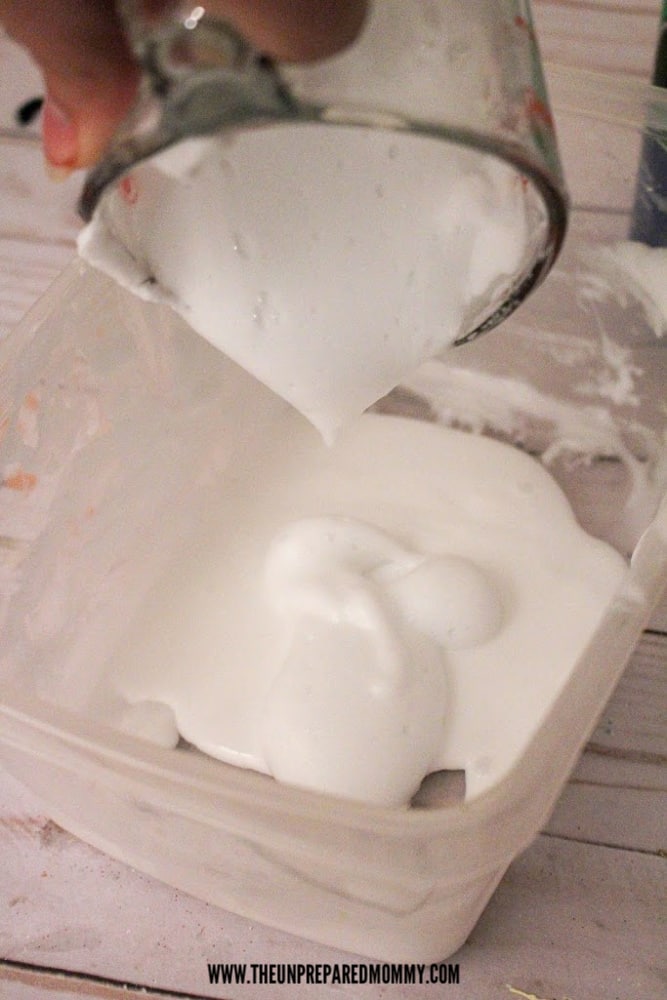 Mix well.  Your slime should be super foamy.  
Add in 1 tsp of cornstarch and about 1 tsp of body lotion.  These will help your slime stretch and be fluffy.
Add a good squirt of red paint.  Paint is the best way to get a true red color!
Next add in ¾ – 1 tsp of baking soda.  (Start with ¾ of a tsp and add more during kneading if you need to.  Baking soda is what will thicken your slime up.)
Finally, add in contact saline solution.  Start with 1 tbsp. If you need to add a bit more, you can.  Saline solution makes the slime less sticky. You will know you have enough when the slime pulls away from the side of the bowl.  
Knead the slime.  
Repeat the process, except this time, add green food coloring.  
Store in an airtight container.