This post is sponsored by Cord Blood Registry ® (CBR ®), but the opinions expressed here are my own.
As parents, we always worry about our kids. We want the very best for them, now and in the future. That is why I wish I had known about cord blood banking before my son was born. One of my best friends told me about it after he was born and I just had to find out more about it.

Did you know that umbilical cord blood is full of life saving potential?
About Newborn Stem Cells:
Your baby's umbilical cord is made of tissue and contains blood, both of which are rich sources of stem cells that are unique and powerful.  Today, many conditions may be treatable with cord blood as a part of a stem cell transplant, including various cancers and blood, immune and metabolic disorders.  (https://www.cordblood.com/stem-cell-research/cord-blood-uses-and-research)
Preserving your newborn's stem cells may give your child or an immediate family member, depending on the condition and other factors, the opportunity to use this resource for current cord blood therapies. In the future, there may be other potential applications, like regenerative medicine.


Cord Blood Registry (CBR) is a newborn stem cell company that offers a simple way to have your newborn's umbilical cord blood banked. When you choose to preserve your newborn's stem cells with CBR, families not only have access to their child's sample for potential future use, but they also have access to a dedicated team of genetic counselors who can answer questions about stem cell preservation in the context of your unique family history. CBR also invests in the future of stem cell science with their Family Health Registry, which aims to better understand the conditions most common to CBR families and helps connect them to relevant research. Extra perks are their social community and their blog with helpful posts on everything from pregnancy nutrition, to a hospital go-bag list, to parenting tips.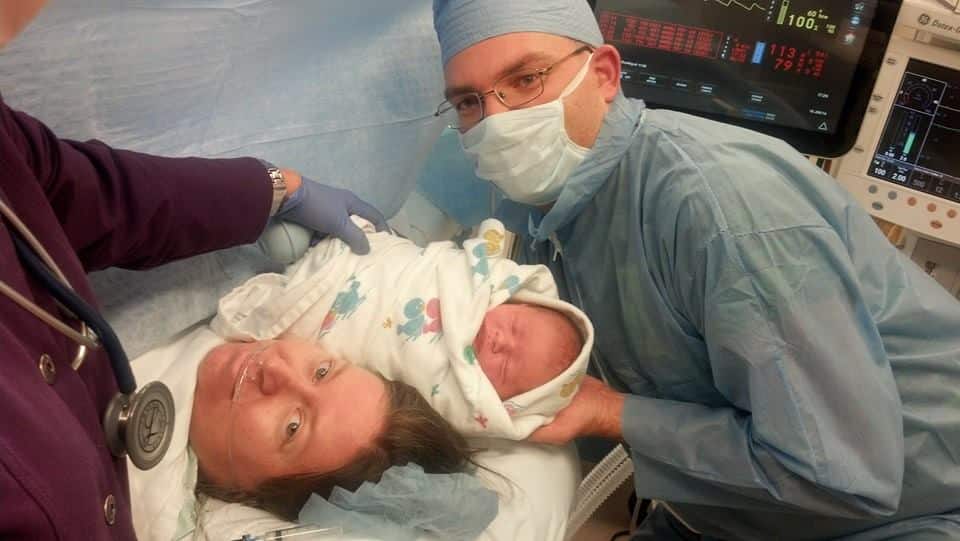 You might think that cord blood banking is an expensive process, but I learned CBR is dedicated to making sure this opportunity is available to all families by offering affordable payment options. As well as a gift registry option where friends and family can make contributions to help.
There is also a Newborn Possibilities Program® which assists families with a qualifying medical need by covering all costs for preserving their child's newborn stem cells and storing them for 5 years.
You could also create a savings account when you find out you are pregnant or begin planning. That way the cost is taken care of beforehand and you don't have to worry about it.
It's super simple to get setup with CBR.
How to Get Set up with CBR:
There are 5 simple steps:
1. Enroll with CBR online at cordblood.com/enroll or call 1-888-240-1996
2. CBR ships you a collection kit
3. Bring your kit to the hospital on your big day
4. Call the medical courier after your baby is born and the cord blood has been collected by your healthcare professional
5. Relax. CBR handles the rest and will notify you when the kit has been received.
To learn more about CBR click HERE, you will also get a promo code for $200 OFF initial fees once you fill out your information.