We might have two boys in this house, but that doesn't mean we can't learn how to make Frozen slime. I don't have to tell THEM that is what I'm calling it. It's just a nice, pretty blue color with some cute confetti. The funny thing is, at its height, Ethan loved watching Frozen at daycare. Okay, so I like Frozen, too. But I also love making different slime recipes. 
As you can see, from the photo below, I used the liquid starch recipe to make Frozen slime. It's a really easy recipe to make and it's fun to add as many extras as you want.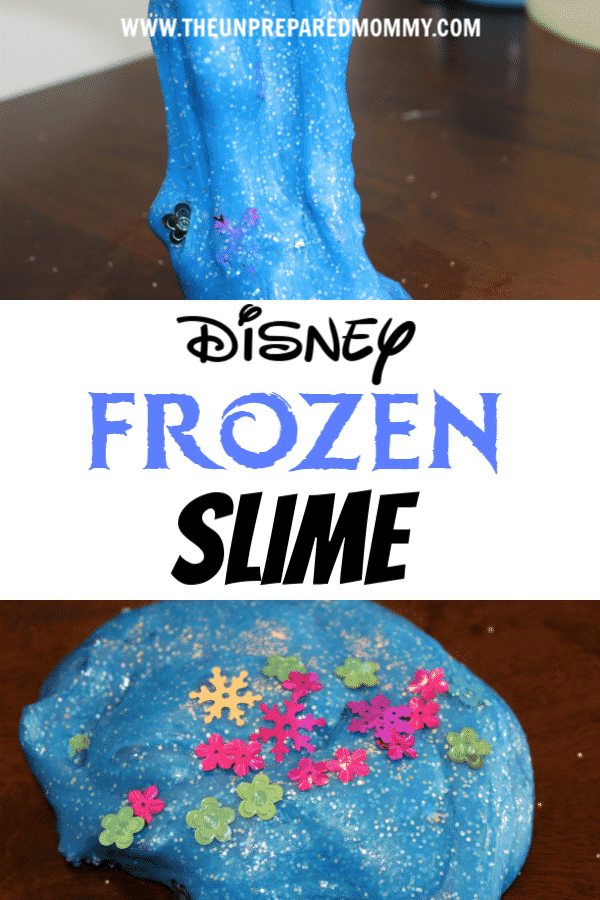 How to make Frozen slime
Ingredients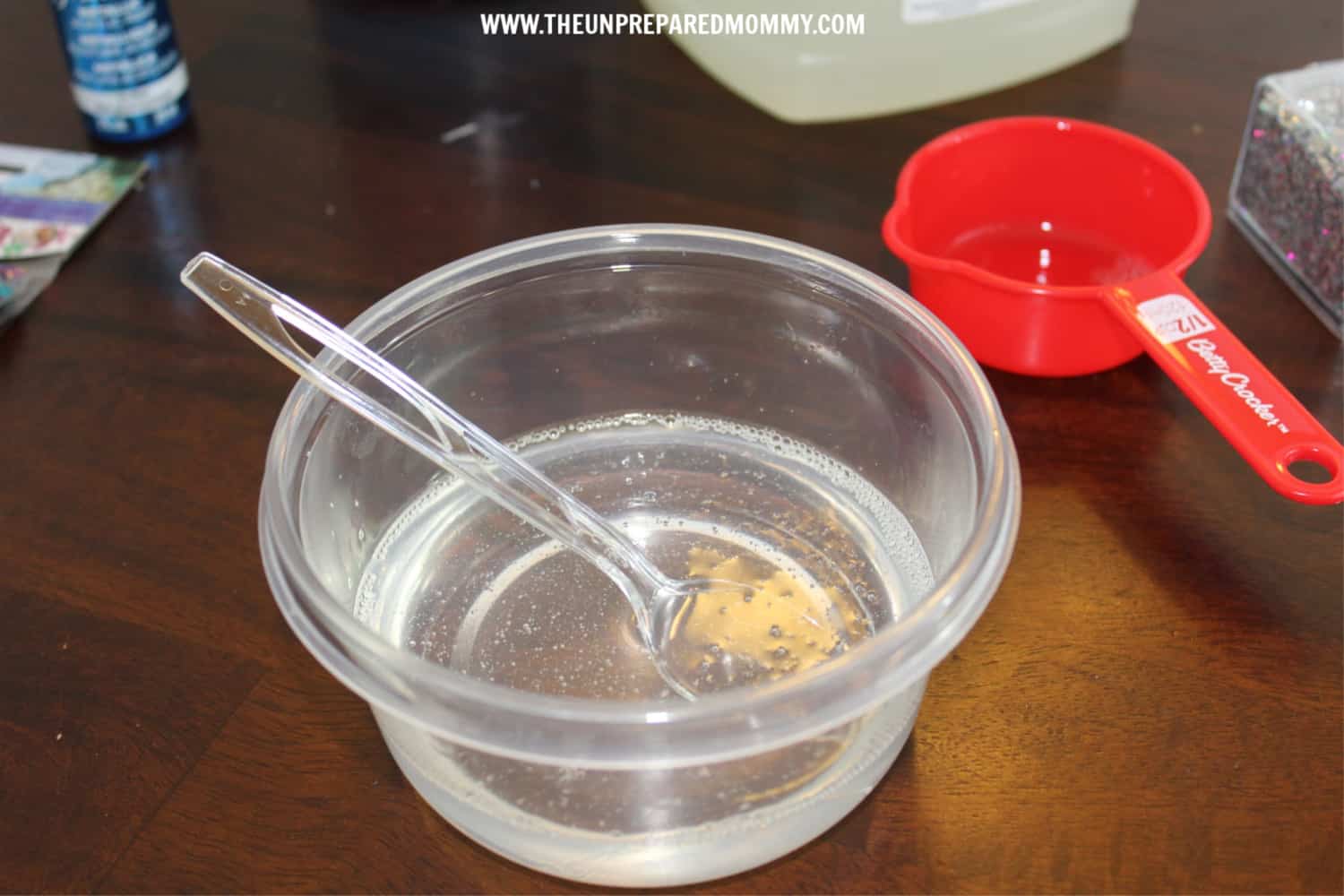 Start by adding 1/2 cup of clear glue to a bowl. Add 1/2 of cup of water to the glue and mix it all up. 
Squirt some metallic blue paint into the mix and stir that around.
So now you can add in as much glitter and confetti as you want.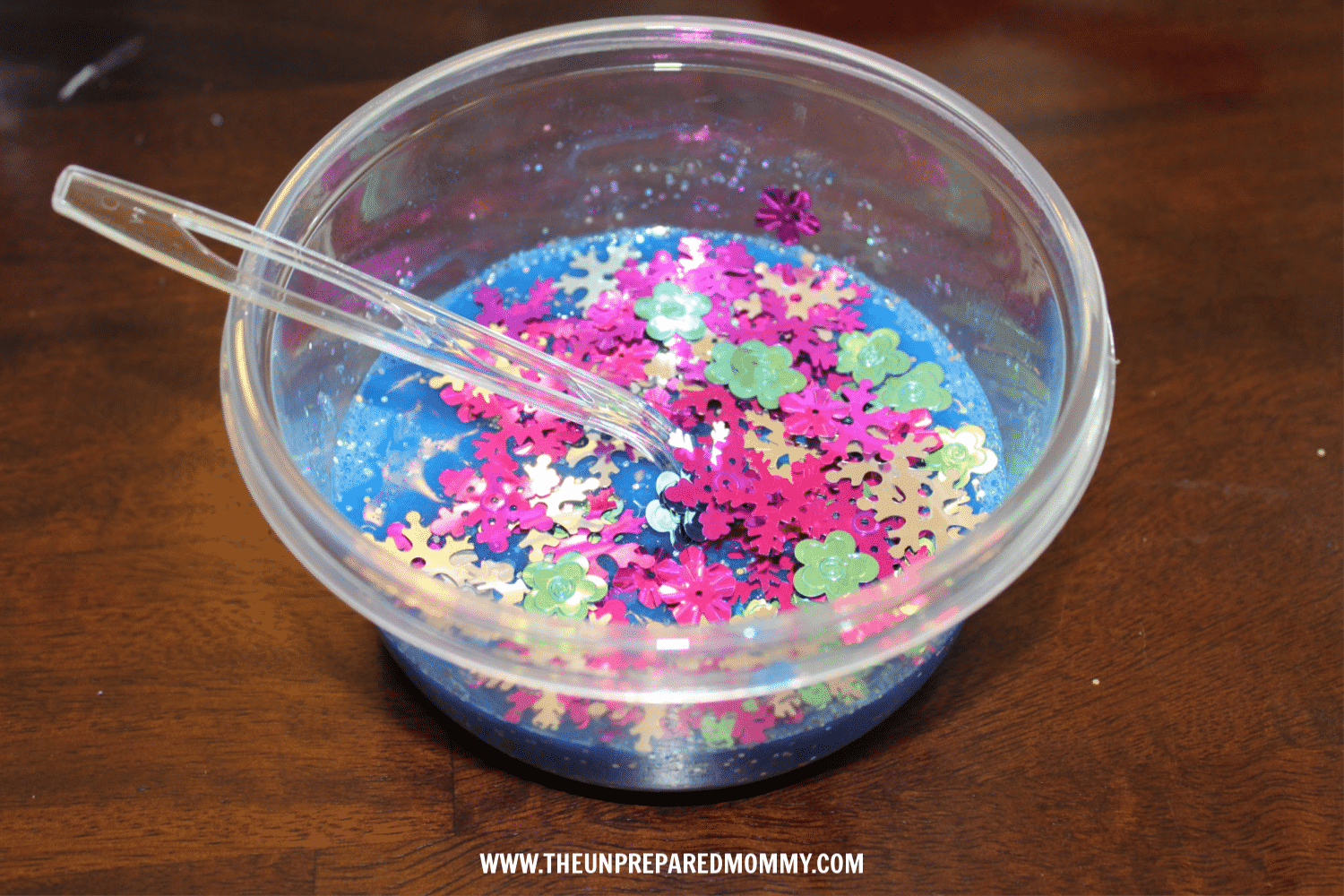 Once all the glitter and confetti has been well mixed in, add 1/2 cup of liquid starch.
Stir it with the spoon until it's too hard to stir and the slime is pulling away from the sides of the bowl.
This reaction occurs between the glue and the starch because the starch contains two chemicals called sodium borate and boric acid that make a chemical reaction with the polyvinyl alcohol in the glue.  
If you want glue that is thicker and doesn't quite stick as much, you can add my starch to the mixture. I have tried using only 1/4 cup of liquid starch before and found the slime to be too sticky. By increasing the glue to 1/2 cup, I found the slime doesn't stick to things (like the table) nearly as much.
If you aren't feeling particularly crafty, but still want to enjoy Froze slime, check out this slime on Etsy through my affiliate link.
I hope your kids (I know you will, too) enjoy making this Disney Frozen slime and leave a comment if you have any questions!
Related posts: