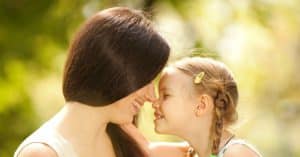 It can be hard to know where to begin when you have a new baby. There are so many things to buy and think about. First, of course, it would be best if you had clothes, diapers, toys—the list goes on.

But before you get overwhelmed by all of these decisions, take a break for just one second. What do your baby's needs boil down to? Is it food? Yes. Clothing? Absolutely. So what else should be on that list? Think about the essentials that every new mum needs for their life with their newborn child to run smoothly:
The top essential items might surprise you.

Travel System
A travel system refers to a baby carriage that can be used as a stroller and converted into a car seat. It is essential for new mothers because it will make traveling with their babies much more straightforward. But, before you set out go to website for some of the best places you can visit.
When getting a travel system, consider the following:
The weight and size of the stroller; make sure it isn't too heavy to lift or challenging to store

Check whether the baby seat is compatible with your car. You don't want to be stranded on a side road at night.
Prioritize safety when choosing a travel system as well. Ensure that all parts are adjustable for maximum protection, especially if you drive an older model car. It might even be worth investing in other additions, such as:

Car mirror – This attaches right into your rearview mirror so that you can monitor what your child is up to while driving around town.
Seat liner – Provides extra comfort and absorbs any moisture from spills, making life much easier for both you and your child.
Baby Swing
A baby swing is a great way to soothe your baby. They can swing themselves back and forth or be rocked by you.
A good baby swing has the following features:

It can be used with or without batteries

The swing has a timer so you can set it to stop after a certain amount of time

There is a speed control so you can adjust the swinging speed to your baby's preference

The swing has different music options and sounds to keep your baby entertained
Breast Pump
A breast pump is essential for new mothers who plan to return to work or feed their baby from a bottle. Some hospitals offer free breast pumps, but most women purchase them for between $50 and $200.
Some types of hospital grades include:
a) Ameda Elite Hospital Grade Double Electric Breast Pump – this model has adjustable suction settings and comes with the option of using the machine as either a single manual pump or a fully automatic double electric pump. It also includes several bottles and storage containers.
b) Medela Symphony Hospital Grade Electric Breast Pump – this model is a double pump that has been designed for use in a hospital setting. It comes with several pieces, including tubing, valves and membranes, breast shields in three sizes, and adapters for different bottles and pumps.

c) Evenflo Advanced Double Electric Breast Pump – this electric pump is battery-operated or plugged into an outlet. It includes two flanges (breast shields), four milk storage cups, and a carrying case.
Conclusion
These are but a few essentials that every new mum should have. With these items, you will comfortably take care of your little one. Be sure to do your research and find out what other things might work best for you and your baby. Enjoy this new chapter in your life.