Every mom has been there. It's too early for dinner, but your toddler is getting hungrier by the minute. You don't want to give him something that will ruin his chances of eating dinner, but you have to find a snack that will keep him from climbing a tall building and swatting down airplanes. Gerber has created a new snack called Lil' Beanies(TM) that provides a healthy snack for toddlers  and definitely fits the bill.

We were at a friend's house for a play date when they stopped chasing each other long enough to eat some lunch. Before the meal was actually ready, we whipped out our healthy snack for our toddler. Her son asked if he could have one and that was all he wrote. He kept coming back with puppy dog eyes asking for more, until eventually he just went for it himself.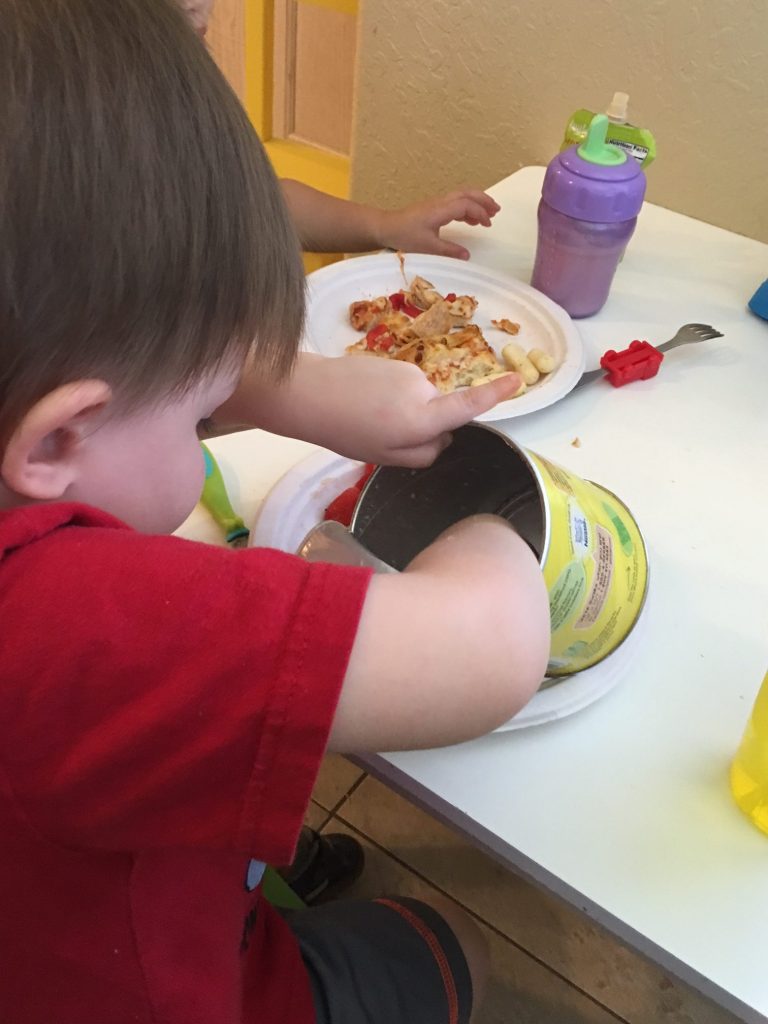 As you can see here, my son is fishing in the White Cheddar & Broccoli can hoping to grab some more before his friend does. This was a super easy, quite tasty if I do say so myself, and healthy way for them to snack.
Gerber Lil' Beanies(TM) are made from navy beans, so they are naturally a healthy snack for toddlers with 2 grams of protein and 1 gram of fiber per serving. They are made from non-GMO (genetically modified ingredients). I feel confident giving my son (and friend's son) them because they aren't made from wacky food.
They are good to keep around at home, but we also take them on the road with us to keep Ethan from going nuts when we can't stop immediately for food. Or if the cooks in the restaurant are backed up and he just can't wait. One.More.Minute.
Whenever you decide to whip them out, know that you are feeding your toddler a healthy snack and he will thank you for it. By smiling and laughing instead of cranky and screaming.
Be sure to pick up Gerber Lil' Beanies(TM) at your local Walmart, today!