We received a PlaSmart PlasmaCar in exchange for an honest review of the product. All opinions are 100% my own.
Seeing as it is summer pretty much year-round here in Florida, we need something to entertain the boys outside on the weekends. Something that was easy to play with that would keep them active. My search led me to the PlaSmart PlasmaCar. It is made by the same people who made the Wonky Wheels and Happyville Smart Mat that we have been using for almost 2 years.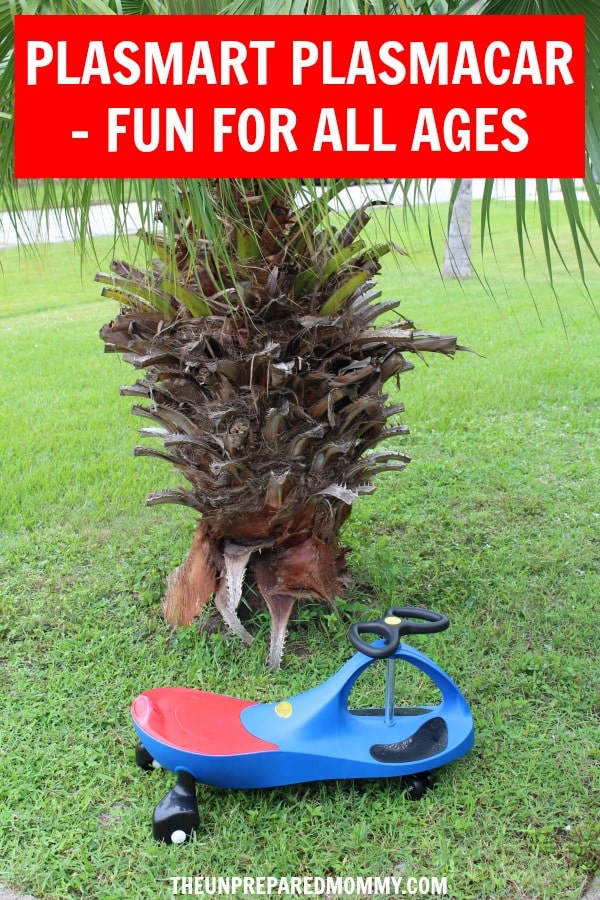 The PlasmaCar by PlaSmart is really easy to assemble. I think it took us about 5 minutes all together. The instructions were well written and the only tool we used was a rubber mallet.
It can be used inside or outside of the house. Ethan uses it in the kitchen and can make some tight turns to keep his momentum going. There have been a few times that he has miscalculated and fallen off, but thankfully the PlasmaCar is low to the ground, so he didn't get hurt.
Kids make it go on its own just by steering side to side, so there is no need for parents to have to push them. It helps children develop coordination, motor skills, and balance while they are just having fun on it.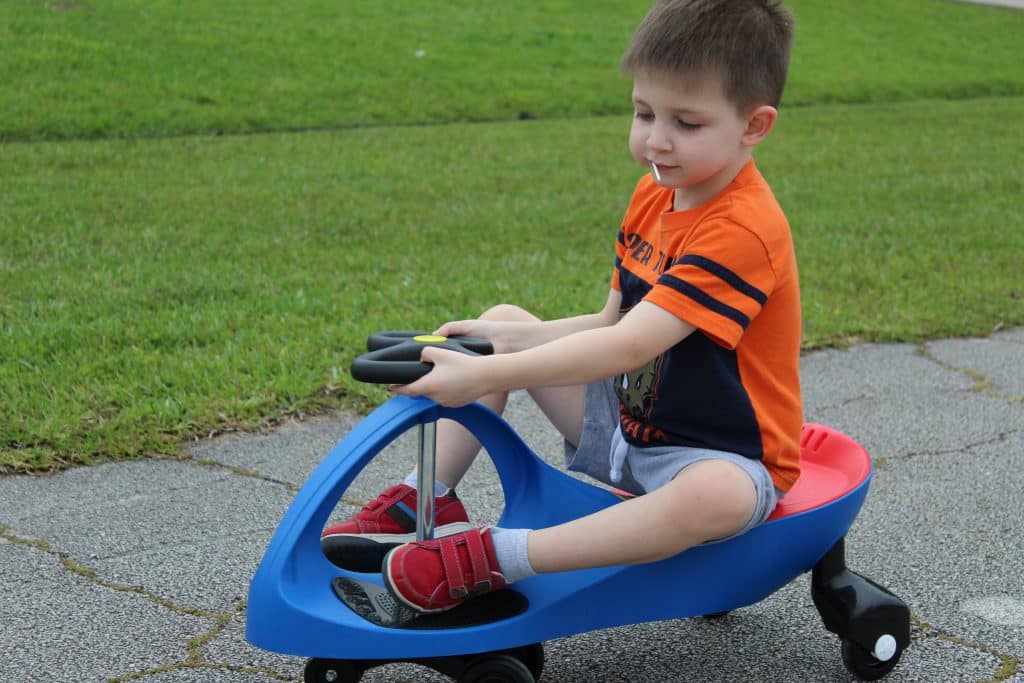 It's great for little and big kids. Ethan is 4, but Matthew is 11 and totally fits on it. It can hold up to 220 lb! It has a large seat so older kids aren't cramped on it. He might take it a little too fast outside, but it looks like the PlasmaCar can handle it. Both of the boys really enjoy riding on it.
The PlasmaCar is very lightweight, so it is easy to carry around if the kids get tired (or just want to walk) when you are heading back to your house.
To learn more, you can visit them on their website. You can watch videos of the PlasmaCar in action, as well as find out where you can buy one locally.