Celebrate St. Patrick's Day when you learn how to make St Patricks moon sand. Since we can't shouldn't make green beer with our little kids, this moon sand seems like a good alternative. They can squish and smoosh and make whatever shapes they like, including a 4-leaf clover.
St. Patrick's Moon Sand
Ingredients:
2 cups of flour
1/2 cup vegetable oil
Add dry ingredients to large plastic tub.
Add oil and green food coloring.
Stir well, and mix the sand with your hands.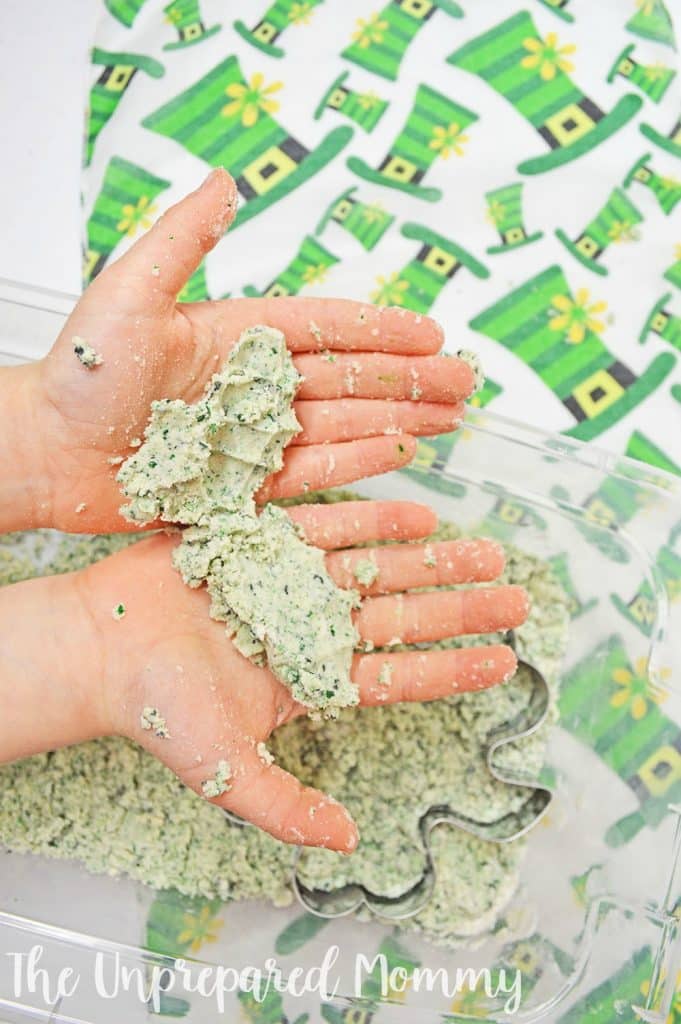 You'll have some clumping, that's okay- it is still fun for playing!
Set your little ones free with measuring cups, spoons, and cookie cutters.
If you liked this moon sand post, please check these out!