Don't let all those beautiful Fall leaves go to waste! Why not make a Thankgiving turkey craft for kids. It doesn't require very much work and you will be amazed at how pretty your turkey can be. If you have enough leaves, create a gaggle of turkeys. I have no idea what a group of turkeys is called, so I just went with gaggle. If you live in an area that doesn't actually experience Fall (like us in South Florida), you can always draw leaves on colored felt sheets and create the same effect.
 
What's Needed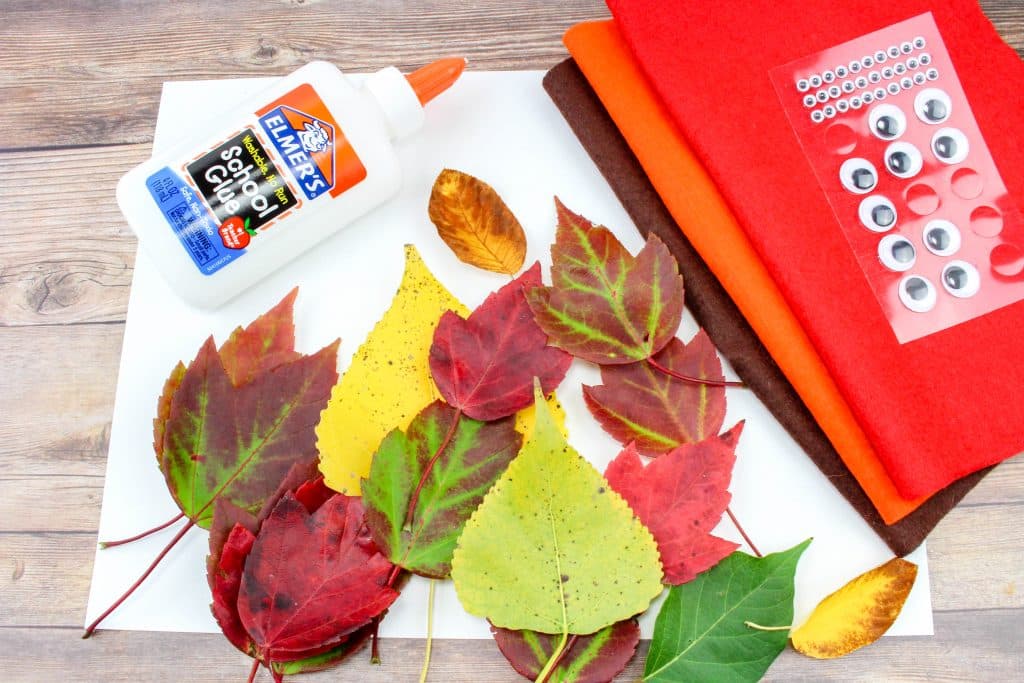 9-12 Fall Leaves, different colors and shapes
3 Pieces Felt—1 each of Red, Orange, Brown
1 Piece White Paper, 12×12
2 Googly Eyes, self-stick
Directions
Cut out a large turkey body about 9" tall or so. I cut mine out in the shape of a bowling pin, so it looks like a head and a body. Glue this on the paper.
Attach 2 googly eyes on the head.
Cut out an orange triangle for the beak and glue on under the eyes.
Cut out a red wattle and glue this on the side of the beak.
Glue leaves all around the turkey body in a fanned-out position so they look like the turkey's feather.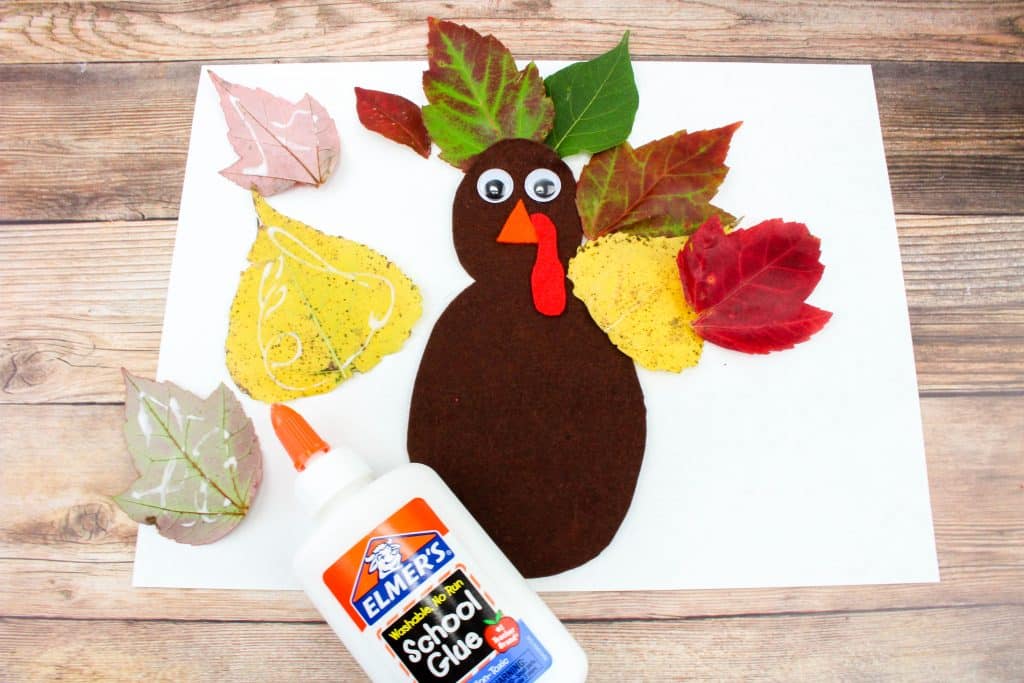 Let it set and dry for about an hour.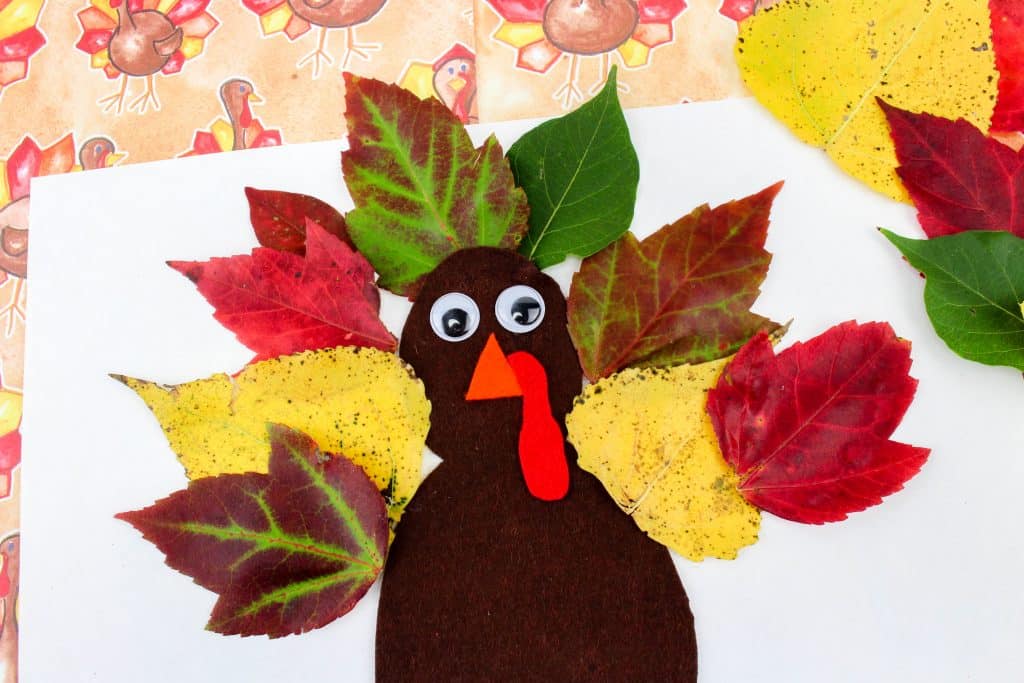 Fun and easy fall craft for kids!