Looking for a cute Valentine's craft that you can use to create a Valentine's Day card from? This polka dot heart card Valentine's craft is a great way for your young kids to play around and make something pretty without having to worry about how messy they are! Just stamp around the heart shape and look at what they can make.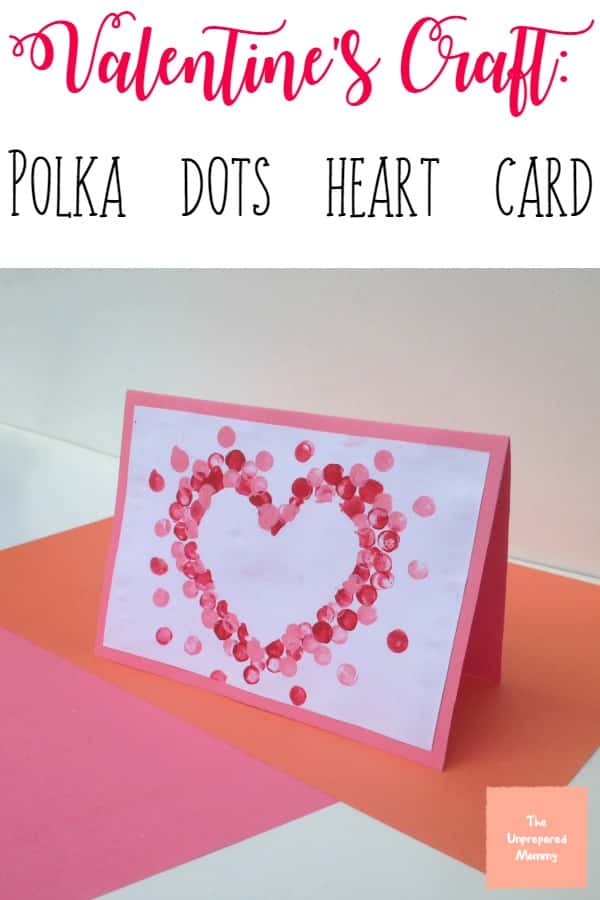 Supplies
Craft paper – white and pink
Scissors
Craft glue
Card stock paper – for heart template
Pencil with eraser back
Pink and red acrylic paint
Directions
Step 1: Prepare all items- white paper (8 x 5) inches; red and pink acrylic paint, cardstock paper Heart template and check pencil eraser for stamping dots on an extra paper before proceeding to the next step.
Step 2: Place heart template on the 4 x 3 paper and hold the template firmly on its place with one hand or tape it down on the back of the heart. Start stamping around the edges of the heart with other hand.
Step 3: Complete the red dot stamping around the heart.
Step 4: Once you're done stamping the red dots clean the eraser and start stamping dots with the pink acrylic paint.
Step 5: Once the paint is dry, remove the heart template and glue the heart stamped paper on card a pink craft paper prepared for the card.