As I mentioned last week at the beginning of my traveling with young kids post, we drove to Legoland Florida over the weekend and had a wonderful time. If your toddler is still taking an afternoon nap, you know how difficult it is to go somewhere for a day trip. We tried to squeeze as much fun in as we could before the potential meltdown.
We waited to go until October in hopes that it would be "cooler", but HELLO, it's Florida. However, it turned out to be the perfect time for several reasons.
1. Brick or Treat
One of the perks of going to Legoland Florida in October is their annual Brick or Treat on Saturdays and Sundays all month long. From 3:00 – 7:30 pm, follow the designated path and receive candy at each of the little decorated houses. The line was quite long, but we were moving in no time and took about 20 minutes from start to finish. Then you can frolic in the grass with the giant LEGO pumpkin heads. Check out the Legoland Florida blog page for more information.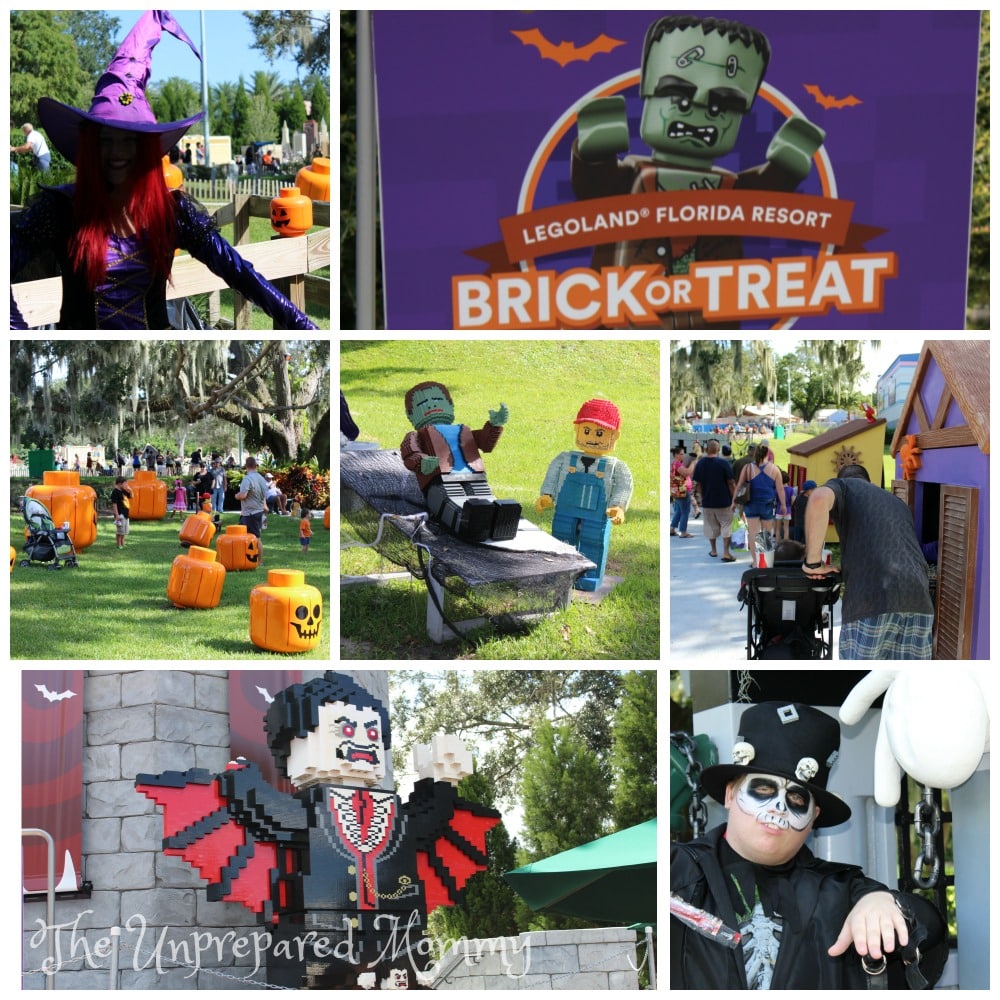 2. Miniland
In the middle of Legoland Florida, you can see the Master Builders have outdone themselves. There are breathtaking miniaturized cities created out of LEGOS with the most intricate details, from San Francisco to New York. If we hadn't been roasting in the midday sun, we would have spent much more time admiring it all.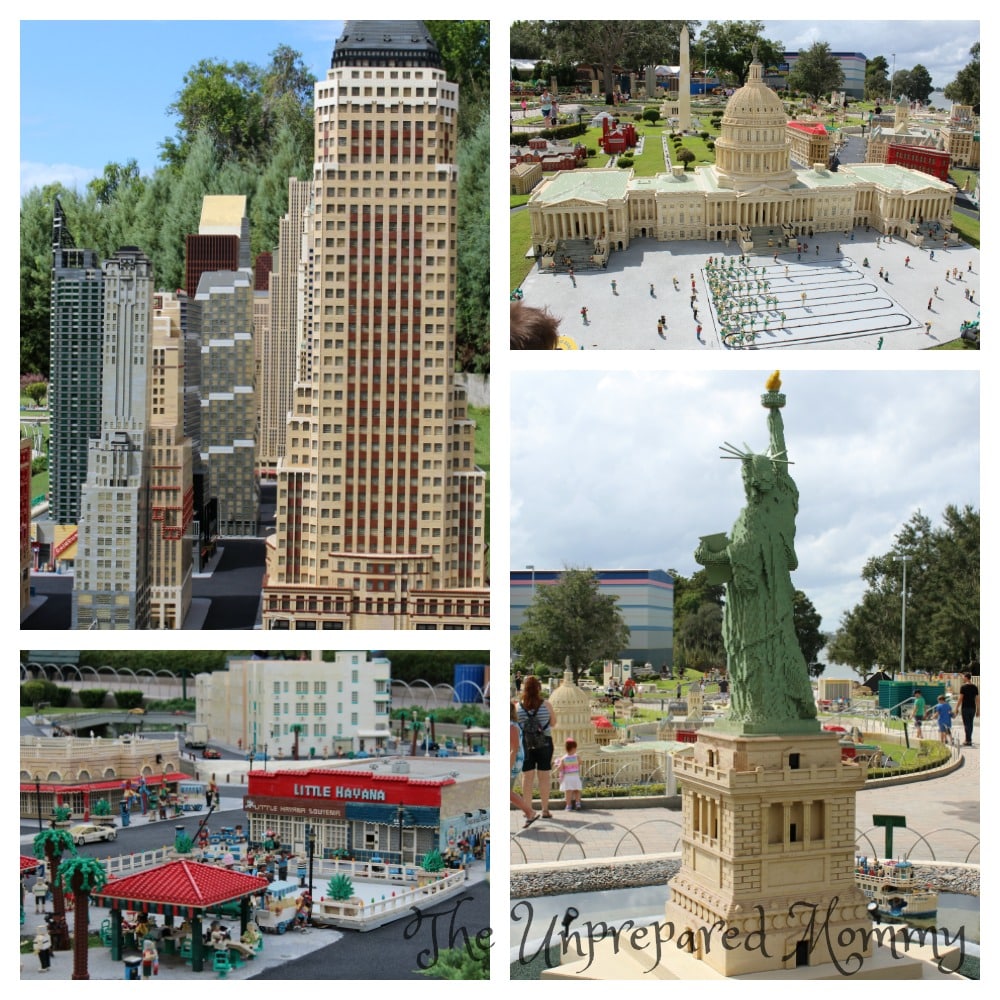 3. Star Wars
The Star Wars display at Legoland Florida was AH-MAZING. From the life-size Darth Vader to the famous scenes in the movies, you really felt immersed in the exhibit. Each station had buttons you could press to animate certain parts of the attraction. Ethan enjoyed pressing them over and over and over…
4. Imagination Zone
Thankfully there are several areas to enjoy air conditioning and one of them is the Imagination Zone. On the perimeter, there are stations consisting of columns of LEGOS the kids can add onto from the surrounding pool.
Move to the interior of the building and put your creations to good use. You can see the fish you've designed swimming on the wall. Fly the plane you created or race your cars against willing opponents. There is also an area to construct buildings and watch them fall as the shaker goes faster and faster.

5. Best Reason of All
Need I say more?
Ethan fell asleep shortly after the Brick or Treat. Or he fainted from heat exhaustion, not really sure.
Legoland Florida will have the Brick or Treat during these last two weekends of October, so make sure you get a chance to go!