Getting holiday gifts for toddlers is always a balancing act. You want to get them something  they will love, but are secretly learning new skills and/or keeping themselves busy while you enjoy that glass of wine. Yet, you feel overwhelmed with all of the options out there and you still haven't purchased a thing! Let me help you.  I have 10 great gifts that are a mixture of things for your children to do and a couple items that will help you, Mom, when taking care of them.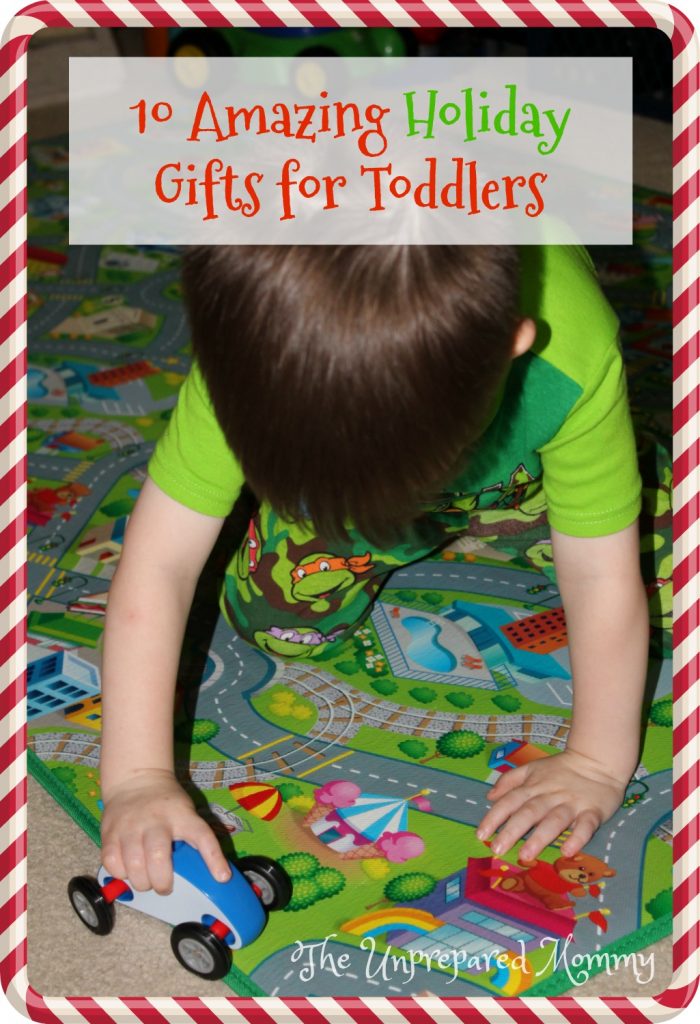 99 Fine Motor Ideas Ages 1-5 (Vol 1) – Give those busy little hands something fun to do and build their fine motor skills at the same time.
100 Fine Motor Ideas for Parents, Teachers, and Therapists
Kikkerland Solar-Powered Rainbow Maker – Just add sun.
LiveEco Silicone Placemat and Tray  – Makes mealtime a lot more fun without throwing the plate.
Boon Pipes Water Pipes Bath Toy – Who doesn't enjoy playing with the water while taking a bath?
MarvelBeads Water Beads Rainbow Mix – Ethan especially loves squishing these and could play with them forever.
Stoplight Sleep Enhancing Alarm Clock for Kids – When we switch to a toddler bed, I'm definitely getting this.
Laiya Baby Products Diaper Bag with Crossbody Strap – This is an amazing diaper bag. I can fit so much in it and still have room.  It's the biggest diaper bag I have seen yet.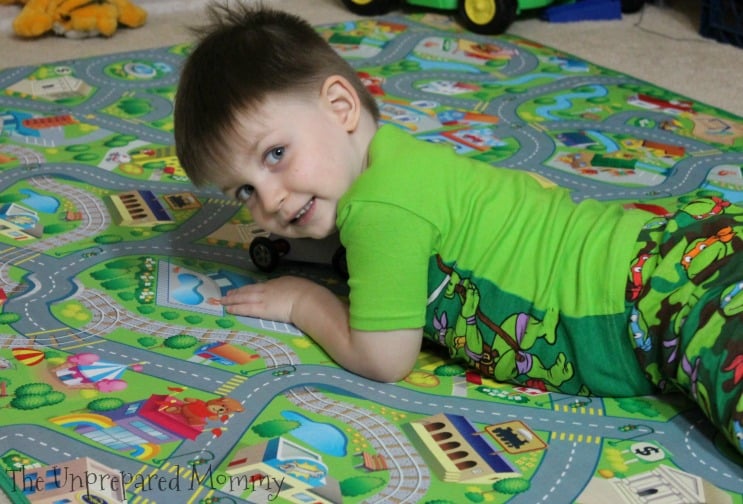 I have to tell you about these two items, the PlaSmart Wonky Wheels and Smart Mat. Ethan absolutely LOVES them. He points out all the school buses and races the Wonky Wheels car all over it. The surface is very easy to clean and it's a really long so he has a lot of area to play in.