Sometimes you just have a hankering for wings, but you don't have a fryer at home nor do you feel like putting on a bra to go out. What if I told you I have found a way to get crispy wings that are BAKED? I came across a truly simple way to get the skin to crisp up from Recipe Tin Eats and I wanted to show you how easy it is to make crispy baked buffalo wings with ingredients I purchased at BJ's Wholesale Club.
First, we need to round up the usual suspects: chicken wings, buffalo wing sauce, and butter.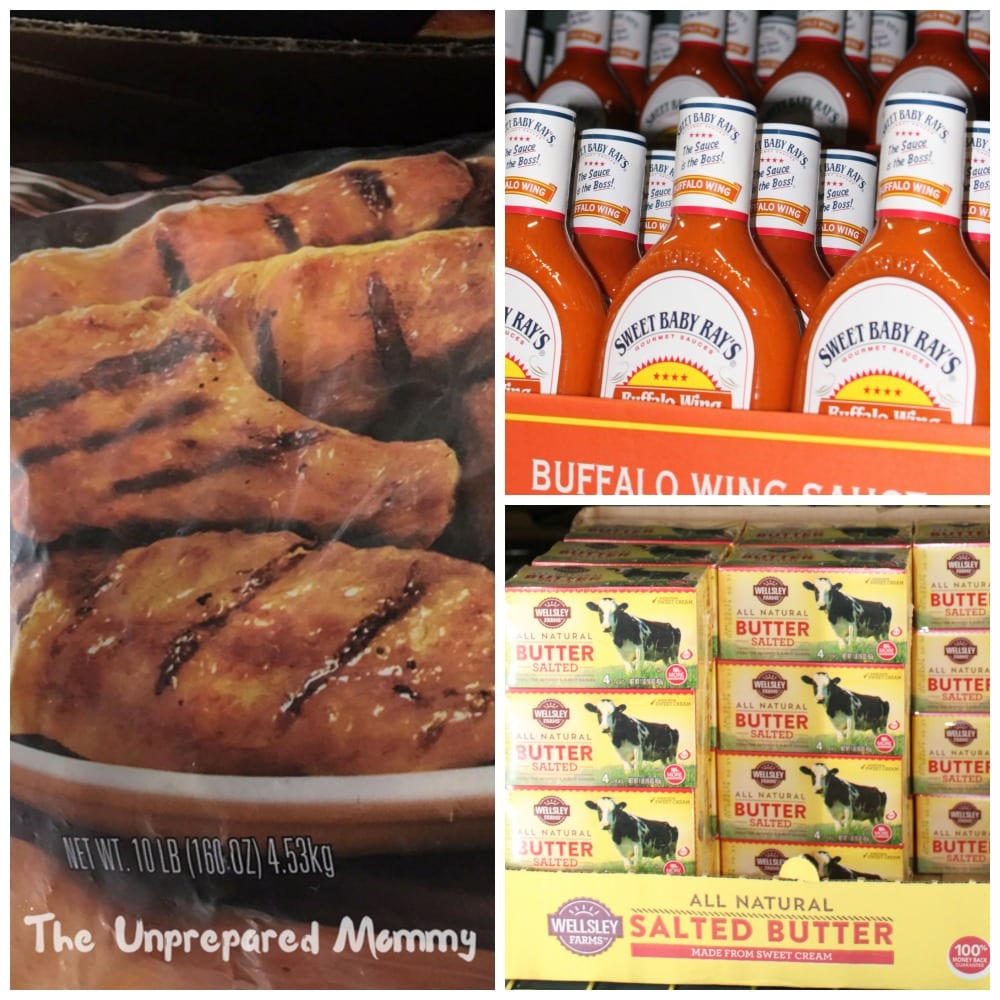 1.Thaw the wings, give 'em a little rinse and then pat them dry.
2. One of the tricks to getting the skin crispy is to put the wings in a bag and toss them with baking powder. It helps draw out the moisture in the skin. I promise, you can't taste it at all.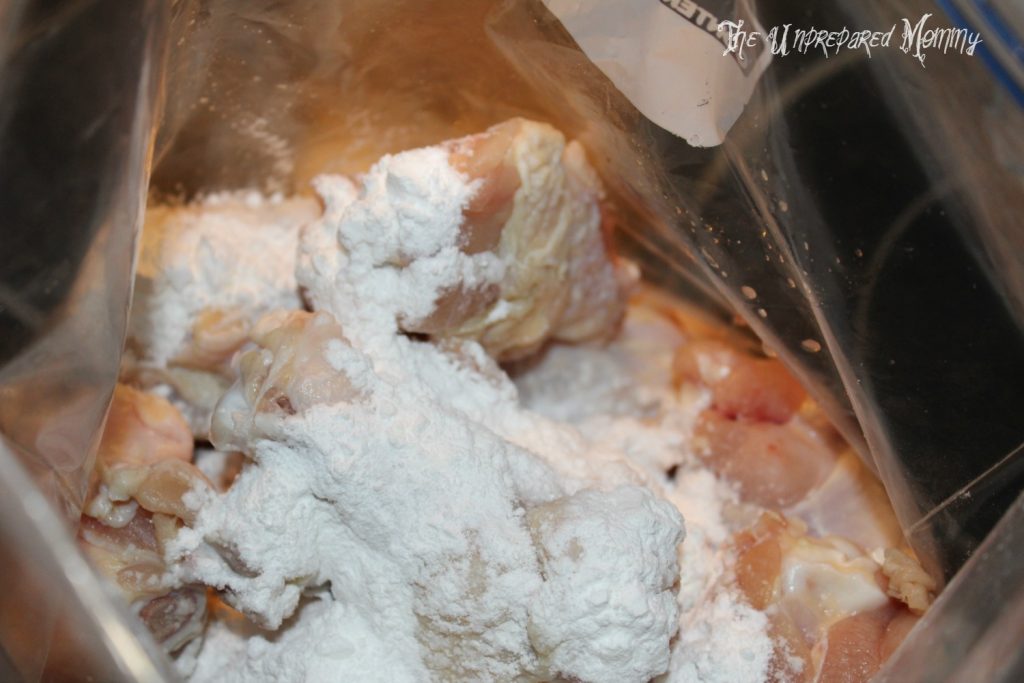 3. The second trick is to bake the wings at a low temperature first to melt the fat under the skin. Lay the wings out on a greased cookie cooling rack on top of a cookie sheet lined with aluminum foil. Put an rack in the lower third of the oven and bake at 250ºF for 30 min.
4. Crank the oven up to 425ºF and move the wings up to a higher rack. Bake them for another 45 min. This is where my directions slightly differ than the original. I found that baking them for 40-50 min got them crispy on the top, but still soggy on the bottom. Her instructions say you don't have to flip them over any, but I didn't have that success.
5. My final direction is to flip them over and put them on the topmost rack under the broiler. Broil them on low for just 5 minutes and the underside will be perfect!
Because I am a real wimp when it comes to spicy food, but love the taste, I melted a whole stick of butter to mix with 1/2 cup of the buffalo sauce. And, really, who doesn't love extra butter on their wings?
Right now, BJ's Wholesale is offering $10 off your Inner Circle Membership. You can take advantage of this recipe and get everything you need there, in addition to things you would normally purchase at your grocery store.
Be sure to take advantage of this deal before it goes away!