So you are planning a trip to Disney World, congrats! There is a reason it is considered "The Most Magical Place on Earth." Hubby and I went there for our honeymoon and though I felt like we had walked for miles, I couldn't have enjoyed it more.

Of course, there are a few extra items you need to have on your trip when traveling to Disney World with a toddler.  I have found there are 10 things you just can't go to Disney World without and here they are.
WANT WAYS TO MAKE YOUR DISNEY VACATION WITH A TODDLER MORE MAGICAL ON A BUDGET? Click here to grab it!
What To Pack For Disney World With A Toddler
You need something to carry everything in and I cannot recommend the ynking diaper bag more. You can wear it like a backpack, but also have the option of attaching the straps to your stroller. The outside is waterproof (gotta love the FL rain) and the front pouch has three insulated pockets to keep bottles cold. And I swear we have squeezed everything we use day-to-day in it and it still has extra room. Even if you aren't carrying diapers any longer, it's an awesome, extra-size bag for Disney World with a toddler.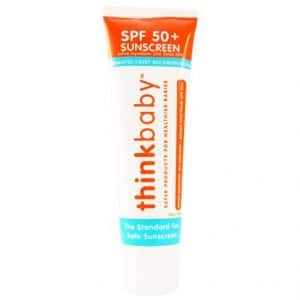 It is hot in Orlando all.the.time. Even if you visit in December, the sun is still hanging up there in the sky just trying to see how much it can cook you. You absolutely need to bring sunscreen for Disney World with a toddler. Thinkbaby Safe Sunscreen has been given a top rating by Environmental Working Group (EWG) for several years because it does not contain biologically harmful chemicals like avobenzone which is found in a lot of other sunscreens. It has the highest SPF rating per FDA rules; anything higher than 50 is just false advertising.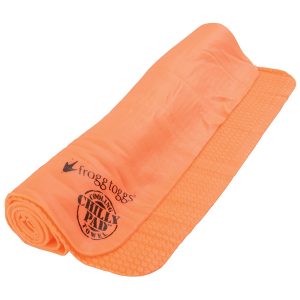 Also, using Frogg Toggs Chilly Pad Cooling Towel will help cool you down during said roasting. You wet it, then wring it out and put it around your neck. I haven't measured it myself, but it is supposed to get 30 degrees cooler than the outside temperature. Just get it wet every few hours and you are good to go.
Despite being called the Sunshine State, it rains a lot in Florida. Instead of having to rush into a building to stay dry and get out of line for your next ride, just keep these ponchos in your bag and whip them out when you need to.

In addition to having the Chilly Towels around your neck, your kids will enjoy having a Stroller Clip-on Fan , creating a nice breeze on them. Of course, if they are sleep you could always use it for yourself for a bit.
Want to save money on your Disney vacation, too? Sign up for our newsletter and receive my 10 Disney Insider Tips on How to Save on Your Vacation!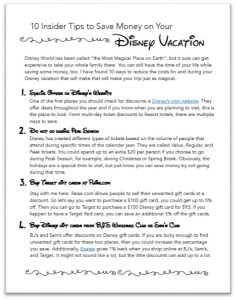 Did you know that you can get FREE ice water from any of the quick serve restaurants at Disney World? Yeah, me neither! So bring these insulated wide mouth water bottles so you can fill up on ice…cold…fresh..free water all day long. Did I mention it's hot?
You will spend a lot of time taking pictures with your phone and inevitably run out of battery long before you want to. Yes, you can get the fuel rods at Walt Disney World, but they do not hold nearly the charge this power bank can. Also, we have dropped our previous one a million times over and it looks like it. This power bank is way more durable, has a solar charging panel on one side, and can wirelessly charge on the other side. I promise you don't want to be running around Disney with a toddler looking for a fuel rod station.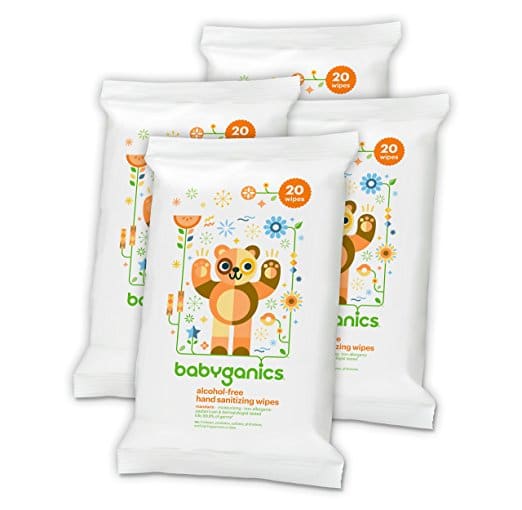 Between eating everything in sight and going on rides, your hands are going to get a little dirty. Having hand wipes with you will hopefully keep your kids from transferring the germs to their mouths. Especially during a pandemic.
And last, but definitely not least, bring a travel potty seat. Especially if you have to spend a long time in line. This one can go onto a regular toilet seat to accommodate a child-size booty. But it also can stand on its own legs, put a liner (or a grocery bag) on it and let them go right where you are (maybe behind a building) if they can't make it to the bathroom in time.
So there you are, 10 items you need to have when do plan Disney with a toddler. I know it sounds like a lot of things to lug around with you all day, but if you do have a stroller, it will be a lot easier. If you don't, get your husband to carry it all.

Want a printable list of ways to save on your Disney Vacation?         Click here to grab it!
Related posts:
When Is The Best Time to Visit Disney World
Best Tips for Traveling to Disney With Toddlers