Halloween just might be my favorite time of the year. It's finally getting cooler out, and by cooler, I mean no more highs in the 90s. But I also love all the decorations and scary haunted houses created. In that line of thinking, I have created spooky Halloween Frankenstein Twinkie pops that I think everyone will enjoy.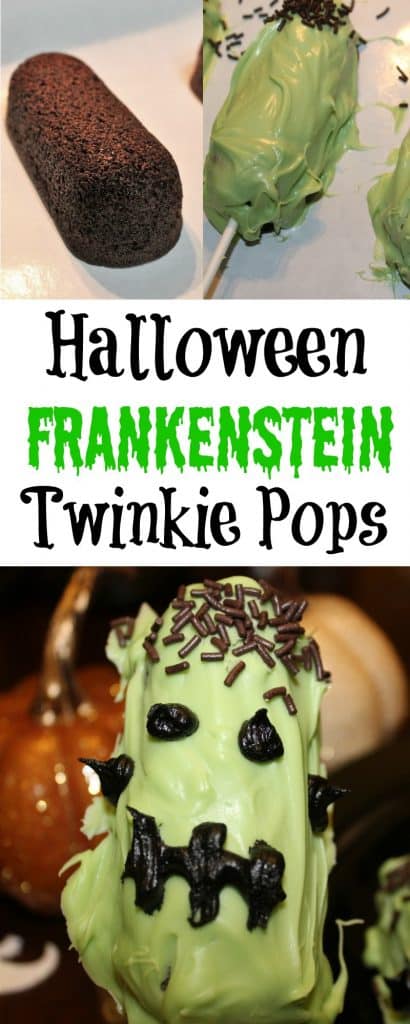 I took Hostess Chocolate Cake Twinkies and covered them in green candy melts after putting them on popsicle sticks. Then I sprinkled chocolate sprinkles onto the "head" before popping them into the freezer for a few minutes to harden up.
Once the chocolate solidified, I put some black decorating icing into a plastic sandwich bag, then cut a hole in the corner and made the face and neck bolts.
The cool thing about Twinkies is you can use them as a base for any kind of pop you want to decorate. I could have made mummies or ghosts just as easily. And they taste just divine!
Even though we have a few months before Halloween comes around, you can get Hostess Twinkies now at your local grocery store and enjoy them whenever you want. Check out their Facebook page to find out all the new flavors they are coming out with to make your tummies happy!
Here's another childhood favorite they have brought back, too!
Related Halloween Posts: