This post is sponsored by 1-800 Contacts but the content and opinions expressed here are my own.
Don't you just hate when you have run out of contact lenses? Then you call your doctor to order more and they tell you that you have to come in for a vision exam before they will let you buy any.
Who has time for that?
I know I don't. Besides running this blog, I have a full-time job and a son to take care of. And the doctor's office is only open during regular business hours, which means I would have to take off work to go to the appointment.
Oh and now you have to pay for the exam AND contact lens fitting. It's a huge hassle and extra money you weren't counting on.
That's why I am so glad to have partnered with 1-800 Contacts. I was even on vacation last weekend and was able to use their innovative online vision exam. The exam asked about eye irritation as well as how well I could see. Then a licensed ophthalmologist reviews my exam results and the prescription was approved within 1 day.
The app was super easy to use and guided me through each step, so I never felt confused about what I was doing. If I had any questions along the way, I could have contacted their live 24/7 support. I didn't have to make an appointment, I didn't have to take off work. I would call that a win-win.
I was able to go right back to my vacation without having to worry about when I could squeeze an appointment into my schedule. I did it on my time, late at night, when my son couldn't come running into the room. I didn't have to drag him to a doctor's appointment and try to keep him occupied while the exam was going on either.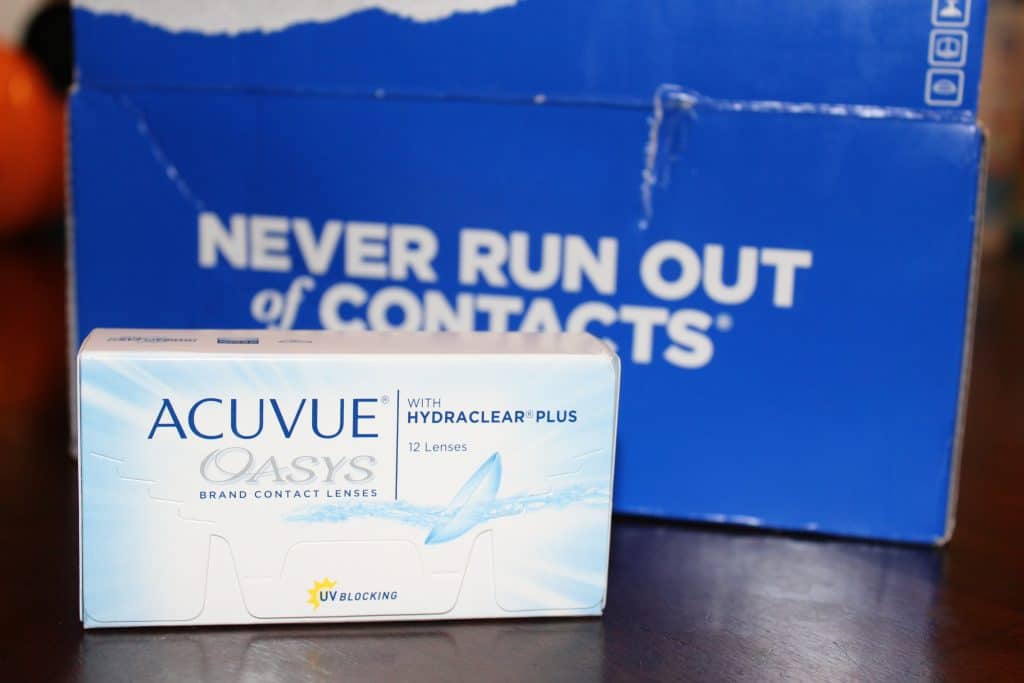 The next time you need contact lenses, remember that 1-800 Contacts has an app you can download to get an online vision exam that is reviewed by a real doctor. You don't have to waste time and money doing it any other way. The contacts are shipped directly to your house, which is even more convenient than having to pick them up from the doctor's office. Meaning you don't have to make a second trip there. Just download the app today and you are on your way.