Despite the not-so-long ago announcements at D23, the internet still clamors for more news on what Disney might do next.  Disney officially announced Star Wars: Galaxy's Edge, Toy Story, and Mickey's Runaway Railway just one year ago.  Part of that week of revelations was the inclusion of announcements that Epcot would see major changes as well.
The addition of a Ratatouille ride in the France Pavilion and a Guardians of the Galaxy Coaster in place of Ellen's Energy Adventure, has not received such unanimous support.  As we near Disney World's 50th Anniversary celebration, new Disney rumors continue to emerge about what is on the Disney horizon.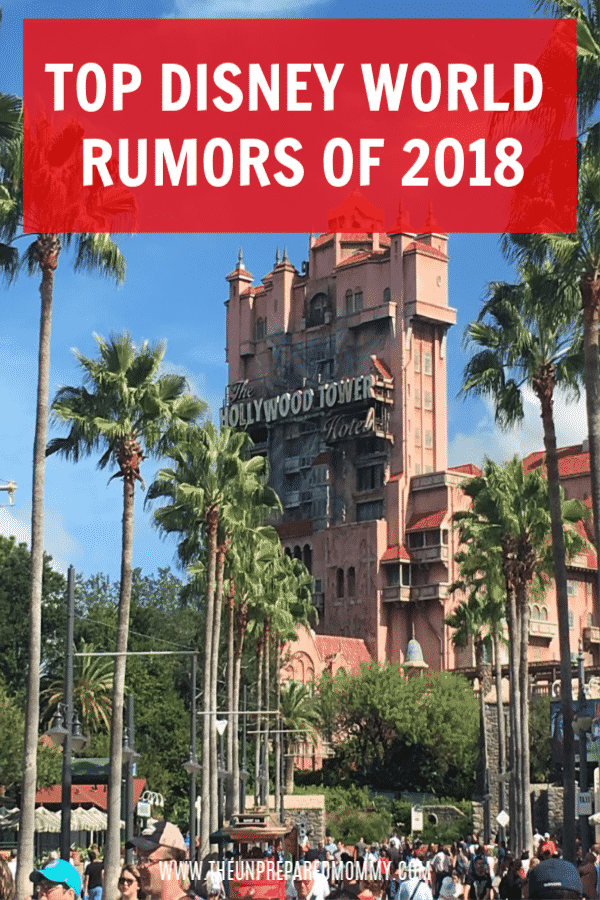 Top Disney Rumors
New Star Wars Land Rumors
Star Wars Galaxy's Edge has been kept under a close watch by fans as construction continues.  We know the land will contain the Millennium Falcon and that there will be two rides and a Chalmun's Cantina themed restaurant.  As the land is not based on Tatooine, we can assume that the Mos Eisley based watering hole is part of a chain.  A new Star Wars Land Rumor is that the Land will include a stage for a possible stunt show.  Speaking of which…
Indiana Jones Stunt Show Closure
It has long been rumored that the Indiana Jones Epic Stunt Spectacular was destined for closure.  As this show has been running for over a quarter of a decade, it's easy to see why.  Especially, with a more current and thrilling show like Lights, Motors, Action! getting cancelled within such a relatively short time.  The rumor is gaining steam and credibility in light of the drastic changes coming to the park.  It is also rumored that Lights, Motors, Action! may return, with a Cars makeover.
Illuminations Going Dark
Illuminations is the longest running night time show in Disney History.  Guests plan their dinner reservations around the show.  It's a 360 fireworks show that lights up World Showcase. Some are speculating a simple update of the existing show, others are expecting a full replacement.  With Walt Disney World's 50th Anniversary coming in 2021, the anticipation of what is next for this popular show is mounting.
Tower of Terror Retheme
As soon as Disney announced Guardians of the Galaxy for the re-packaging of one of their most popular thrill rides in California, speculation followed regarding the fate of the original Twilight Zone ride in Disney's Hollywood Studios.  That change appears more likely as the entire park seems under theoretical attack.  As the new immersive in-world IP adventures take hold, the original Hollywood themeing becomes more of a sore thumb than simply an outdated motif.
One of the rumors regarding this part of the park (located on Sunset Boulevard) is that the whole area will get a marvel re-theme.  Some say Guardians will take over the tower as they did in California.  Others are speculating Spiderman, or even Fantastic 4 as Disney recently announced plans to take over the failed Fox franchise.
Coco Added to the Mexico Pavilion
This rumor has lost steam and regained traction over the last couple of years.  The pavilion already has a strong Day of the Dead theme which is the subject of Disney Pixar's Coco.  Since the films release there have already been some additions to the pavilion in the form of a changing Diorama and an interactive photo booth.  Still, the latest rumor is that Disney will go even further by incorporating Coco characters into the Gran Fiesta Tour boat ride.
There has been no confirmation as of yet.  So, it's hard to say whether the current ride starring Donald, Jose, and Panchito of the Three Caballeros will get Coco additions similar to the inclusion of Disney Characters in It's a Small World, or if it will be a complete overhaul.
Related Posts:
7 Benefits of Staying at a Disney Resort
Disney World With A Toddler: 10 Items You Need to Pack For Your Trip
4 Fun Ways To Reveal A Surprise Disney Trip
When Is The Best Time to Visit Disney World